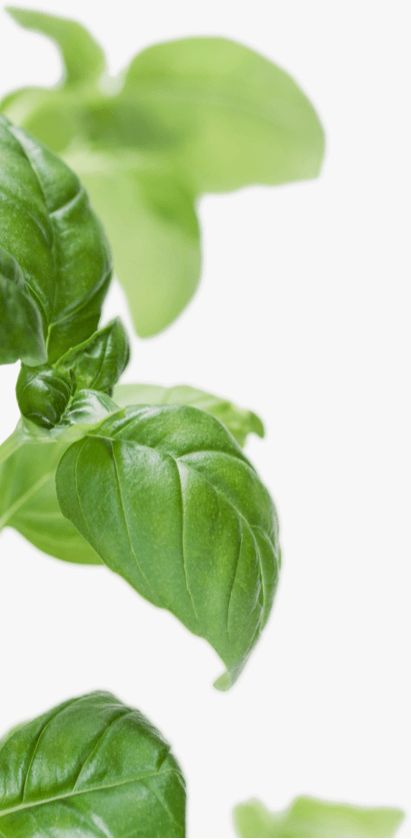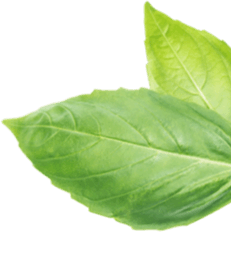 Autography Hydrogel Luxury Lace Eye Patches with Hyaluronic Acid and Collagen
Regular price
$30.00
Sale price
$15.00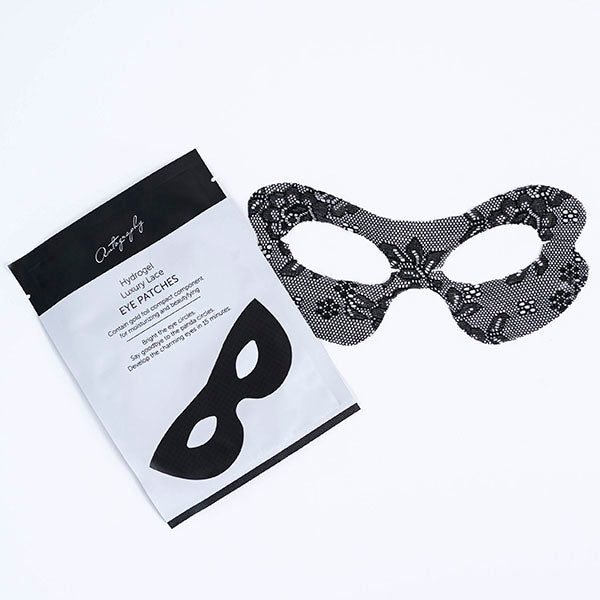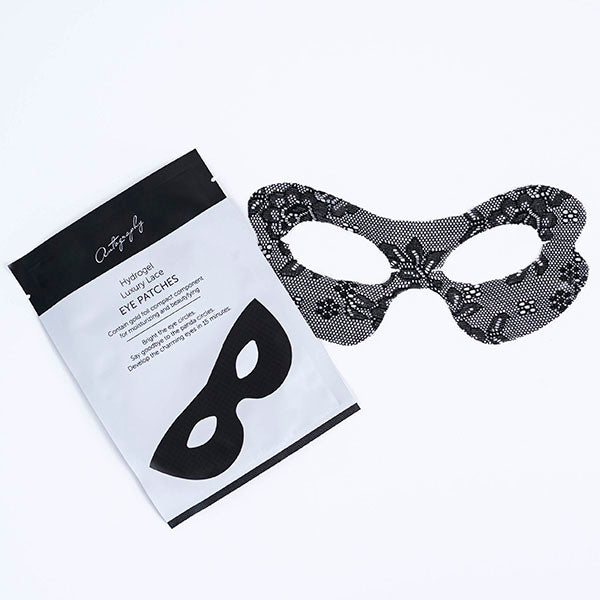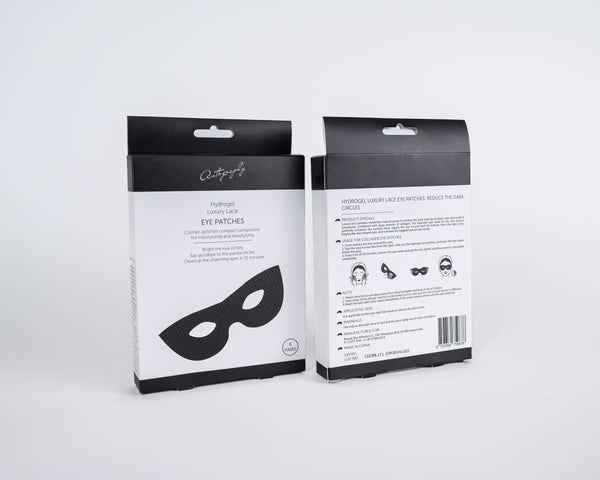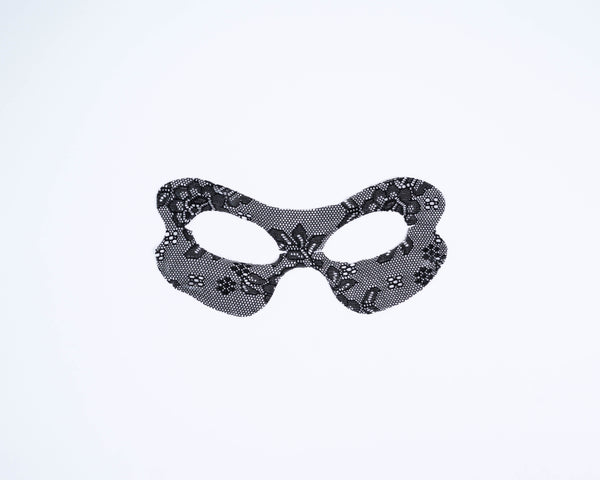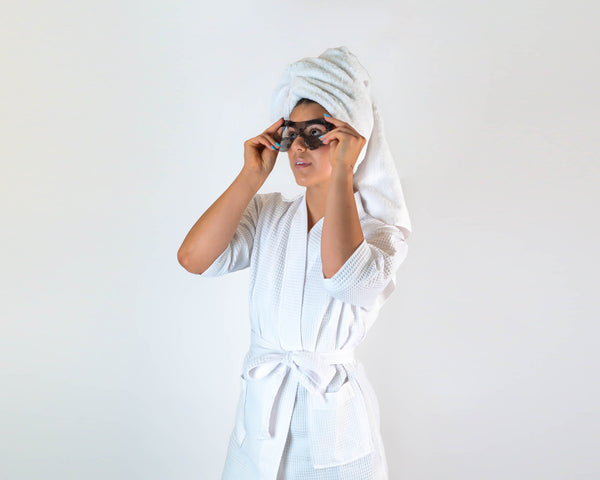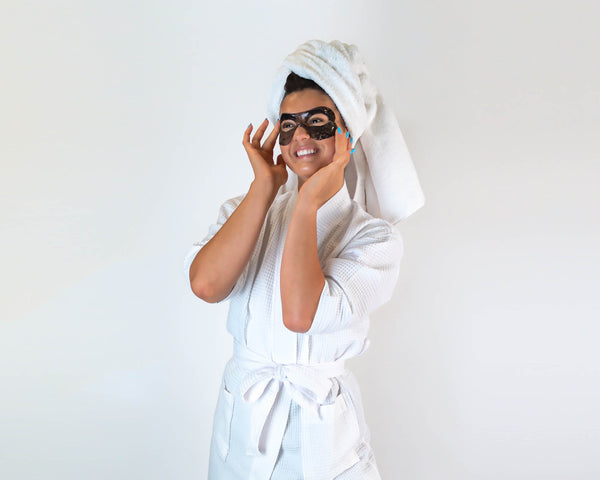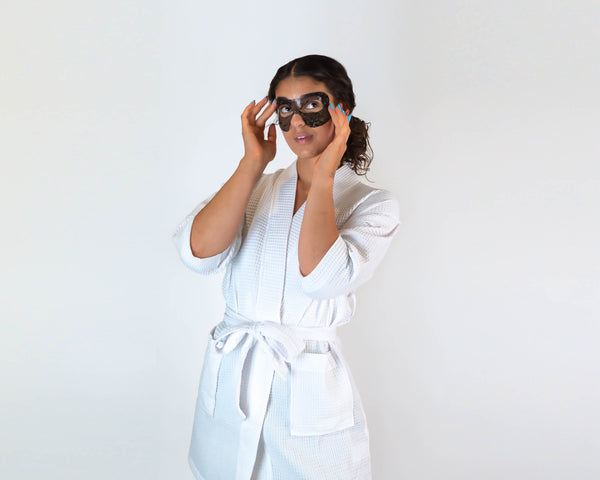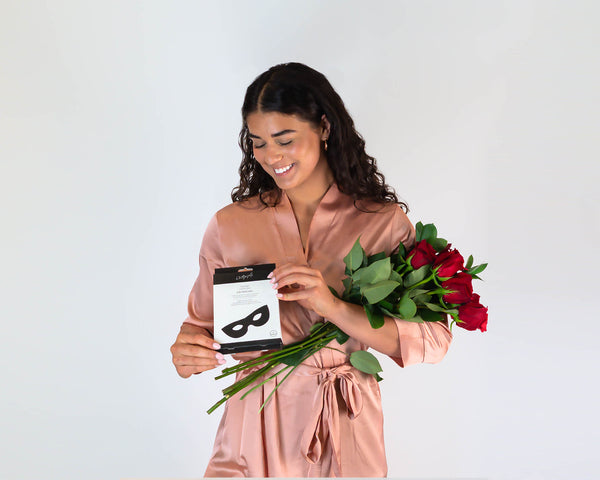 Worried about looking great every day while ensuring the prevention of age-related changes?
Autography Black Lace Eye Patches offer the solution.
Box Set (6 eye patches in sachets).
Product description:
Autography Black Lace Eye Patches are designed both for special occasions - when you expect to look your best here and now, as well as for daily care.
Today no one is surprised by the moisturizing properties of these kinds of products. After all, they consist of no less than 85% water. But the presence in our product of special ingredients in the right concentration sets it apart from others. 
Hondus crispus is a donor of iodine for cells, and products containing this algae eliminate skin laxity and flabbiness, activate the synthesis of protective proteins, increase elasticity, hydration of the epidermis, and dermis.
Trehalose is well studied, widely used in cosmetics. Used as amazing moisturizing properties and in synergy with other ingredients, such as hyaluronic acid, can prolong the moisturizing effect of patches by up to two times!
The shape of our patches has its obvious advantage and specifically designed for complex action. They`re not only provide comprehensive care for the entire periorbital area. The components of the product can postpone serious age-related changes and possibly, with continued use, serious interventions such as blepharoplasty.
Advantages:
ANTI-AGE. Reduces the appearance of wrinkles to a minimum.
REDUCES DARK CIRCLES. Noticeable effect immediately after use.
MOISTURIZER. Moistures 200% more than other products with collagen in the composition
INSTANTLY NOURISHES. Quickly improves skin elasticity. The effect is visible immediately after use.
RECOVERS. Can be used as a final remedy after cosmetic procedures.
Safety:
The mask is absolutely sterile and is suitable for all skin types, including sensitive. Mask hasn't contraindications, has passed all dermatological tests, and is hypoallergenic.
Convenience: the mask is stored in a compact sterile sachet. With allows being suitable for girl's small handbag. Doesn't require any aids to use.
Skin type: all skin types.
Key ingredients (in descending order of concentration):
Aqua
Glycerin
Betaine
Trehalose
Hondus Crispus Powder
Ceratonia Siliqua Gum
Hydroxyacetophenone
1,2-Hexanediol
Hydrolyzed Collagen
Tocopheryl Acetate
Sodium Hyaluronate
Directions for saving use:
Clean and dry the skin around the eyes.
Tear the easy-to-tear film from the open, take out the hydrogel eye patches, and paste the eye masks around the eyes.
Enjoy it for 20-30 minutes, remove the eye masks and pat the skin lightly until the essence is absorbed completely.
Ingredients:
Aqua
Glycerin
Butylene Glycol
Betaine
Trehalose
Chondrus Crispus Powder
Ceratonia Siliqua Gum
Hydroxyacetophenone
1,2-Hexanediol
Hydrolyzed Collagen
Tocopheryl Acetate
Pentylene Glycol
Hydroxyethylcellulose
Carbomer
Matrine
Triethanolamine
Aloe Barbadensis Leaf Extract
Sodium Hyaluronate
Sea Salt
Hydroxyphenyl Propamidobenzoic Acid
Bergenia Crassifolia Root Extract
Parfum
Polysorbate 20
Palmitoyl Pentapeptide-4
About us: Our brand aims to offer our customers excellent products. We have introduced various successful products for our customers. Our company is specialized in the development of high-quality products for maximum satisfaction and feeling of confidence of our customers. As a premium brand, we adhere to the best product delivery and the most uncompromising quality.
Manufacturer: Beauty Star Alliance LLC, USA
Brand: Autography
We stand with Ukraine. We donate 5% of each order to the victory of Ukraine against russia (we transfer the money to the needs of the Ukrainian Armed Forces &volunteers).
Beauty Star Alliance products are delivered using USPS or Fedex delivery service and should be expected to be delivered to you within the following time frames:
US Delivery
Standard orders for within the USA should be delivered within 1-2 working days. But could take up to 7 working days.
International Delivery
International orders should be delivered within 5-10 working days but could take up to 30 working days.
Next Day Delivery
Customers who specify that they would like Next Day Delivery should expect to receive the goods by the next working day (except for orders placed on weekends or during public holidays). Orders should be placed before 3 pm in order to ensure this. Orders placed after 3 pm will be dispatched on the next working day.